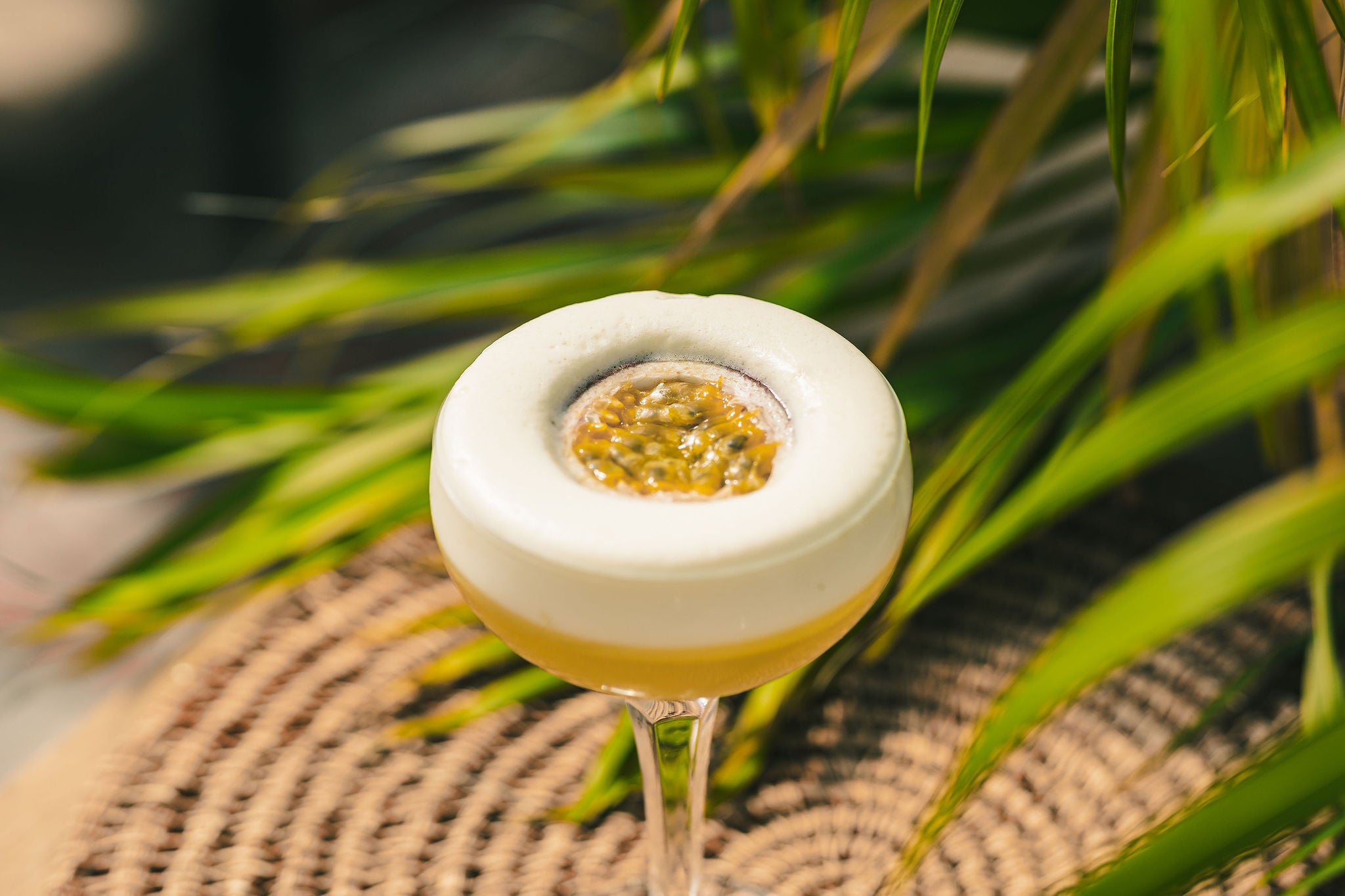 Hermit Porn Star
Hermit Gin adds an intriguing twist to the classic Pornstar Martini. This exotic concoction is not only perfect for a night out but also brings a touch of sophistication with Hermit Gin's coastal botanicals. The fusion of flavors achieves a harmonious blend, balancing fruity, sweet, and bold notes for a memorable experience."
Recipe
60 ml Hermit Gin
30 ml Passion Fruit Puree or Juice
1/2 tsp Vanilla Syrup
1⁄2 Lime Juice
Egg white from 1 Egg
Method
Combine Hermit Gin, passion fruit puree or juice, vanilla syrup, lime juice, and egg white in a shaker. Dry-shake vigorously. Add ice, shake until well-chilled. Strain into a chilled glass. Indulge in the alluring fusion of flavors and silky texture.