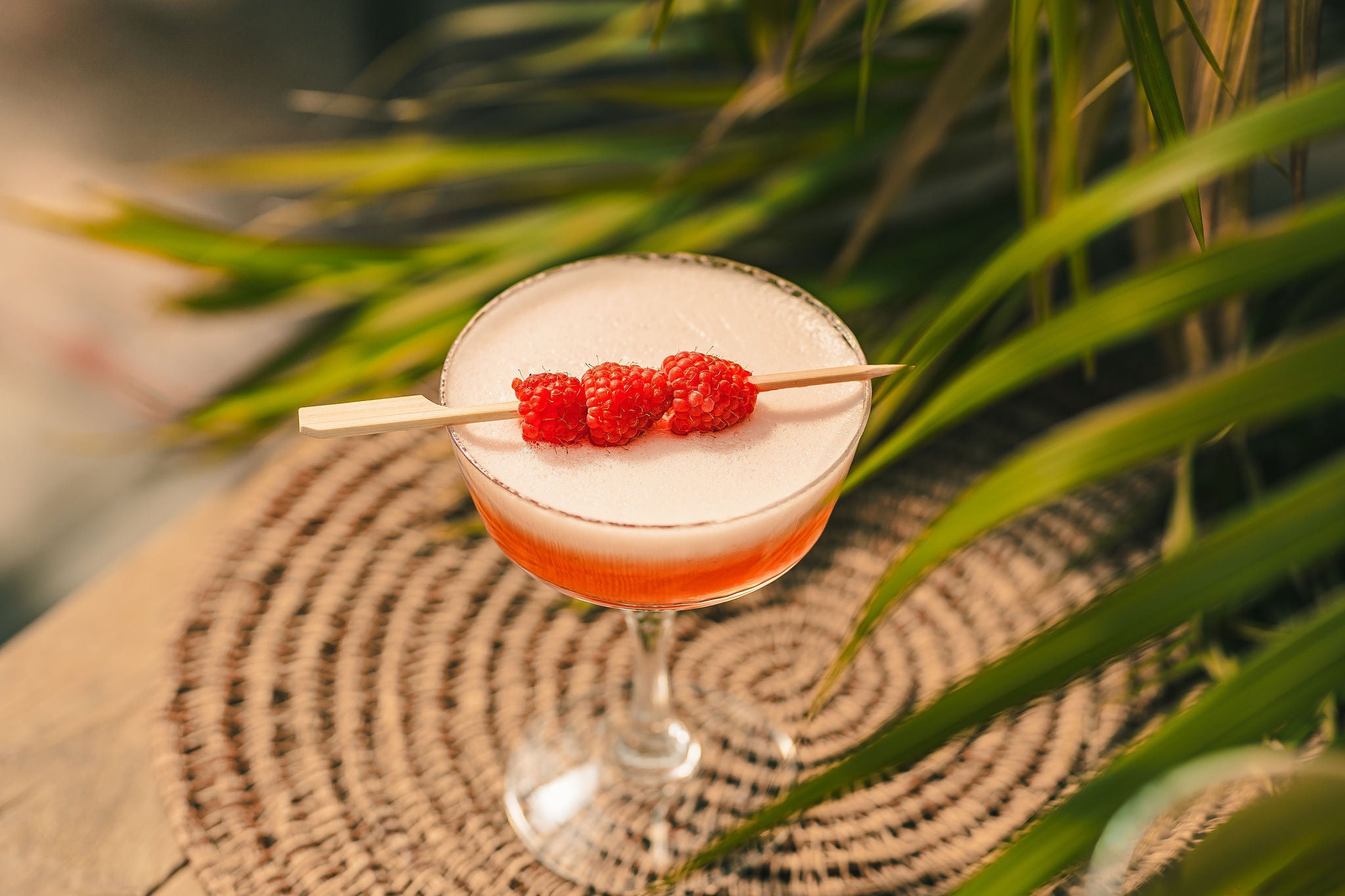 Clover Club
The Clover Club cocktail is a long lost delight. As cocktail bars gradually expand their service of classic drinks beyond Old Fashioned's and Sazeracs, this beautiful beverage is beginning to blossom again - and once you taste one, you'll know why.
Recipe
45 ml Hermit Gin
15 ml Raspberry syrup
15 ml Lemon juice
5-10 ml Sugar syrup
Protein Based on half an egg
Raspberries
Method
Add the gin, lemon juice, raspberry syrup and egg white into a shaker with ice and shake vigorously until well-chilled, strain into a chilled cocktail glass and garnish with 3 speared raspberries.